Hi,
After a long time without using my zim, I decide to follow the "FlashNGo" tutorial. It is ok but when I try to print, the extruder target temperature of 195°C is never reached. It stops at 180°C and then the printing stops also with a temperature decrease. Both fans are running.
For the gcode process, I used Simplify3D with the Zim profile. I tried with right or left extruder only. Same result.
Any suggestions please?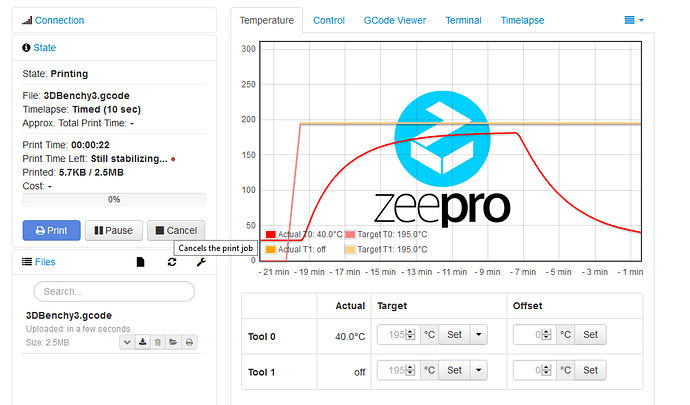 Thanks for your answers.